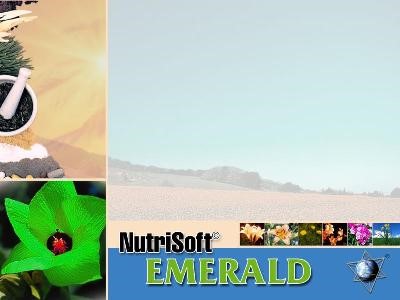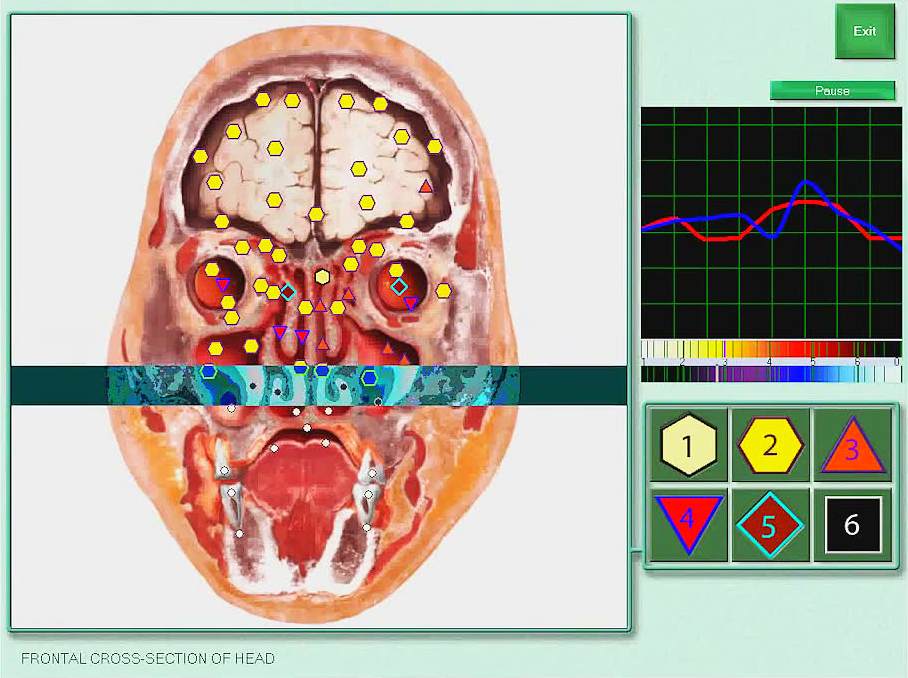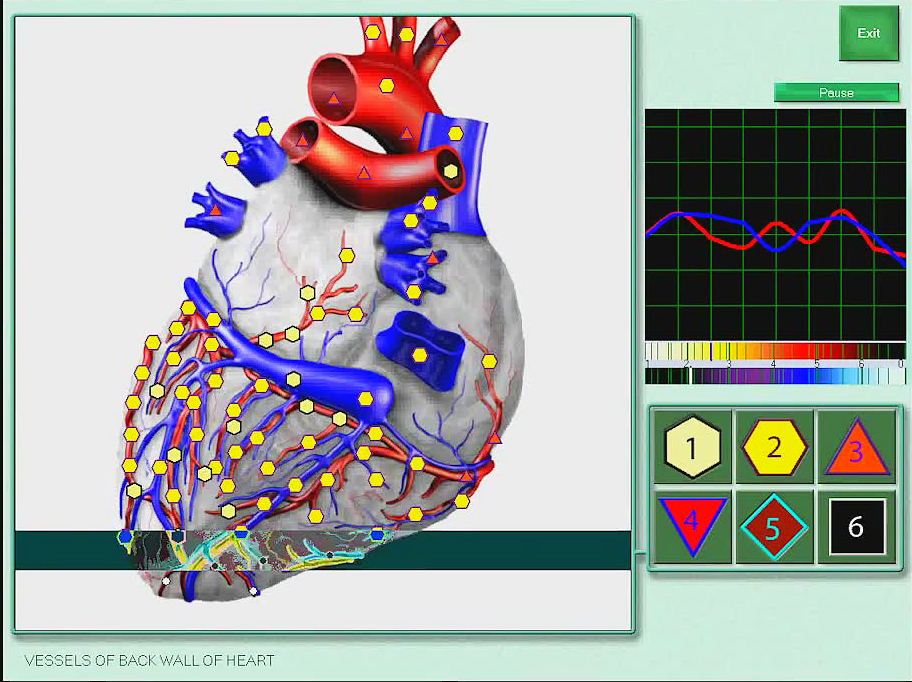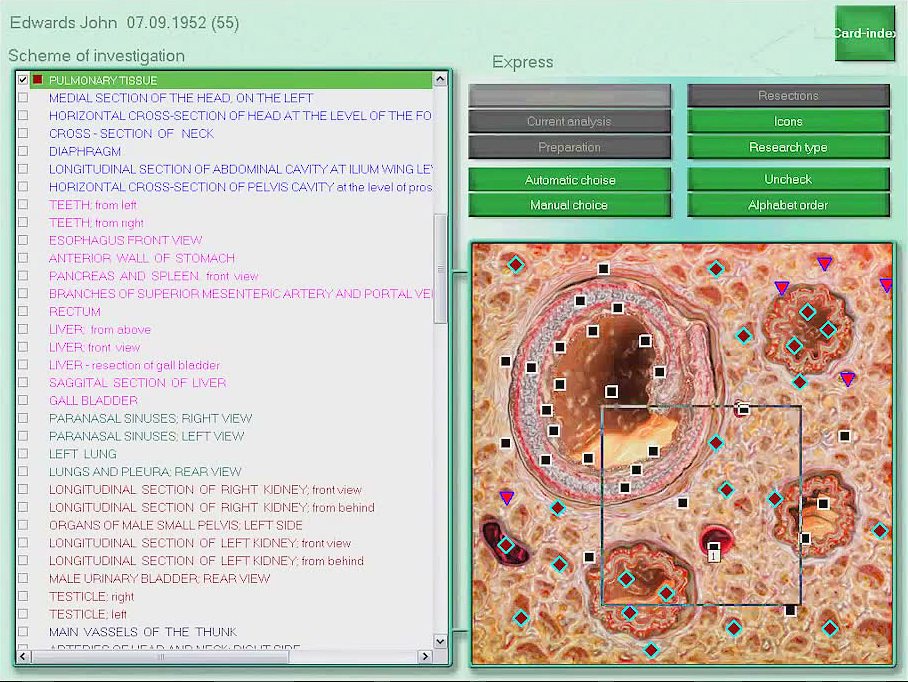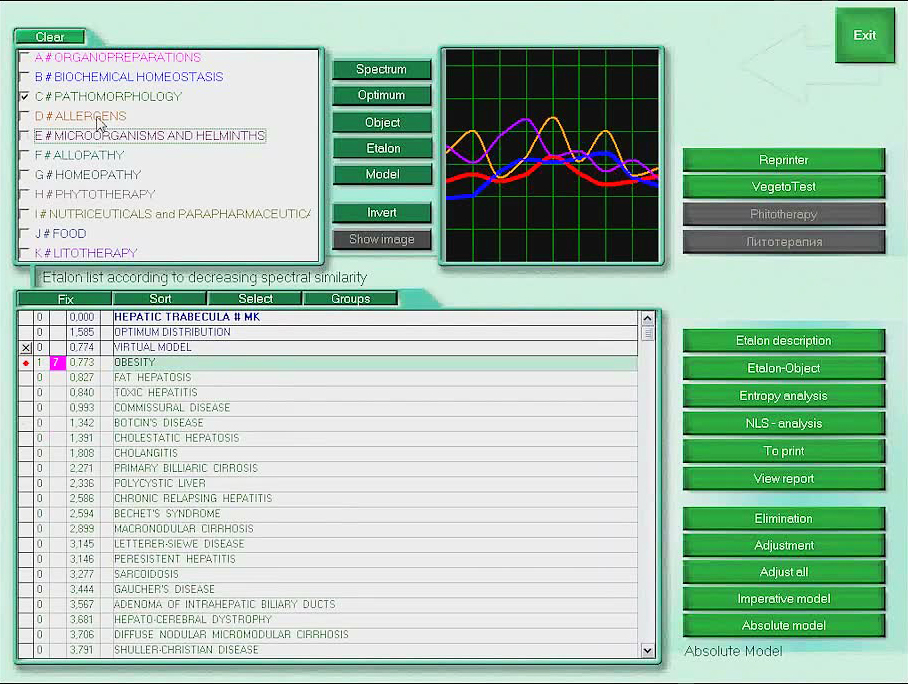 NutriSoft Emerald
 The hardware-software system for bio-resonance diagnostics "METATRON"-4025 with "NUTRISOFT DIAMOND" software
New software product of the IPP – 3D software "NutriSoft Diamond".
The software includes main functions of "Metapathia GR Clinical" software in combination with affordable price and is intended for broad spectrum of users.
The main advantage of the software is a feature of three-dimensional reconstruction of pictures on the basis of data acquired during multidimensional examination – study of hollow organs according to principle of "virtual NLS-scopy" by using of LAPP system (system of parallel processors of ultrahigh computing power and performance).
Preparation of NLS pictures for visual analysis is fulfilled with help of 4-D Tissue original method invented by the Institute, that allows not only getting of virtual multidimensional pictures of anatomic structures, but also choose interesting biologic tissue – "additional dimension" and visualize bones, soft tissues and vessels simultaneously.
Apart from broad options of three-dimensional visualization, the software allows to evaluate pathomorphological changes in organs and tissues, detect microorganisms and parasites, evaluate changes of biochemical indices and microelements composition of an organism by analyzing of etalon's spectral similarity.
After evaluation of main parameters of an organism, "NutriSoft Diamond" software
will help to select the most suitable in terms of bio-resonance nutriceuticals, homeopathic and phytotherapeutic preparations, medicinal cosmetics, bee-keeping products and to adjust a diet.
Like all 3D-software "NutriSoft Diamond" supports not only Russian, English and German, but French, Chinese and Japanese also.